How to stand out in a crowded space online
Social media marketing is something we, as business owners, cannot escape. In this day and age, we must utilise social media, such as Facebook, Twitter, YouTube, LinkedIn, Instagram and more to market our products and services. How well we do this varies, but it certainly pays to stay in the game and keep up-to-date with changes and best practices as this rapidly moving marketing landscape evolves.
There are so many benefits to social media marketing that our business predecessors did not enjoy! As frustrating and confusing as can be, social media marketing has a unique way of allowing customers/clients and business owners/team members to interact in a frequent and personal way. We didn't get that with newspaper advertising! This sense of connection is arguably the most important thing to remember when building your business social media marketing; this is what today's market is looking for, and why running a social media campaign is vital for your business.
To get you on the right track, here are our recommendations for the first three steps to setting up a successful social media campaign with minimal fuss and maximum return.
#1 – set a goal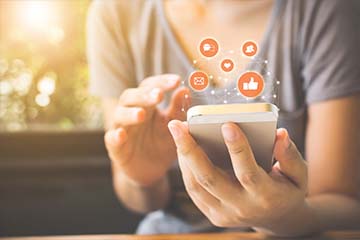 There is no point pouring your time, money and effort into a campaign that is ill-thought-out. Start at the end – your goal. This will guide your decisions about what content to create and what strategies to use on social media.
For example, one common goal for a campaign is to drive traffic back to a website or blog. If you enjoy creating videos, you may decide that it makes sense to post videos on YouTube as well as Instagram because these platforms are known for having large audiences of video viewers. With views then taken care of, you include a link back to your website in each video and caption encouraging viewers to follow up with a visit to your landing page or post.
Step one – set a goal.
#2 – pick a management tool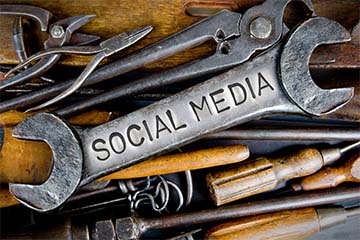 We know that social media is an integral part of our lives today and has become the most efficient way to connect to people and gain exposure. However, for a successful campaign, you need to be able to manage your social media presence effectively. Below is a list of the best tools we have found so far to help you manage your social media presence seamlessly.
Step two – pick a management tool
A key to success in social media marketing is creating content that resonates with your audience and engages them in conversations.
How do you create the perfect content strategy for social media? Here are our top 5 tips:
The first step to creating the perfect content strategy for social media is knowing your audience. Once you know who your target audience is, you can start including them in your campaign. Write up your ideal customer avatar, and keep this person top-of-mind for any digital marketing you release.
The second step to perfecting your social media strategy is figuring out what channels are best for reaching your target audience, or which ones they use the most. You can do this by using analytics software to see where they spend the most time online. For example, does your audience respond well on Facebook, or prefer Instagram? Do they enjoy videos, or written content?
Be creative with your content so you stand out against competitors and, over time, people will begin to trust your brand more because of your authenticity.
Successful posts should include an image that's relevant and ideally grabs attention with one glance.
It's important to post regularly, but be careful not to spam your audience.
Step three – create quality content and schedule it in advance with your management tool.
Conclusion: Why you shouldn't rely on one channel for your marketing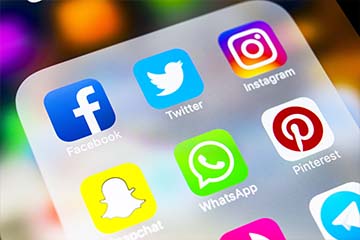 How to approach digital marketing for the future
The future of marketing is digital; whether you are a small business or a multinational corporation, it's time to take advantage of the varied digital channels available to you. Unfortunately, it's no longer enough for business owners to rely on one channel for all marketing efforts.
In order to get ahead in the present-day market, your business needs to be able to adapt to the ever-changing digital landscape. Don't let this overwhelm you though, start with the one you feel most comfortable with and grow as your experience and expertise increase. You don't have to do it all, just do what you can and do it WELL.
If all of this seems like too much, feel free to contact us regarding our Social Media Marketing Packages. It is much more affordable than you think to have a dedicated digital marketing team by your side.