What is SEO, and how can you use it to increase search engine ranking?
SEO is a process of influencing the visibility of a website or a web page in a search engine's unpaid results, often referred to as 'natural', 'organic', or 'earned' results.
The term generally refers to the use of specific techniques in order to improve the ranking of a site or web page on search engines (such as Google, Bing or Yahoo) and consequently improve the number of visitors to that site.
Building your website's SEO involves several interconnected techniques, including utilising well-researched keywords, writing creative content and employing some technical tricks to ensure your site ranks as high as possible. Read on below for our quick overview of some important aspects of SEO. We have also put together some additional information on increasing your business SEO on our blog; click the buttons below to read.
Competition is high in the online world! Do you know the secrets of SEO?
The ever-changing world of SEO can be hard to keep up with, so if it all gets too complicated, we advocate for outsourcing to a professional (which is why we are always here to help!). However, if you are keen to learn the tricks to successful SEO and increase your website rankings organically, we are also here to support you. Be ready though, good SEO and subsequent search ranking takes time, effort and patience – but hang in there!
Starting a successful SEO campaign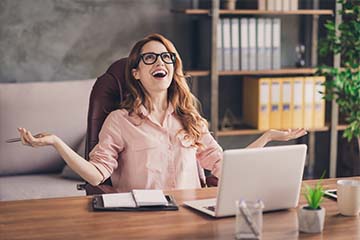 When putting together your SEO strategy, start by deciding what you want your campaign to accomplish. One of the most important things to consider is how you will measure success for your business's SEO efforts, for example, are you chasing website hits, leads, phone calls, sales or bookings?
It also pays to evaluate where your website ranking is currently at, and how successful your SEO campaign has been to date. This will help you more clearly set goals and work out a more productive path forward. Key metrics to consider include:
The current rankings achieved by your website on search engines.
The amount of traffic driven to your site based on analytics programs like Google Analytics and Webmaster tools.
The number of conversions (outcomes such as bookings, sales or calls) that your website achieves.
Once you have this data, you can look at what has worked well for your business in the past, and where you can make some alterations to your strategy. This information also gives you a great starting point, so you know whether your new strategy is working!
On-page optimisation
On-page optimisation is a set of techniques that help increase the visibility of a web page in search engine results pages (SERPs). There are different techniques that can be employed to optimise a web page for organic search, including using correct headings, keywords, image alt text and meta tags.
To improve your on-page optimisation, check you have each of these key components covered:
Optimised web content (read our blog on writing quality content)
Optimised URL structure
Optimised metadata (meta tags)

Meta description
Meta title text
Heading tags

Optimised images for SEO

Alt text
Image file names
Image title

Optimised internal linking
Optimised external linking
Optimised keyword density
This area is a bit of a minefield and we aim to keep this blog simple, but we are always here to help with more information and advice where you need it. Please reach out if there is something specific you would like to know. We also release blog posts regularly to keep you updated on digital marketing tips and tricks, so consider joining our CLP Community Group or sign up to our email community to be notified of new blogs plus receive extra support for all of your digital marketing needs.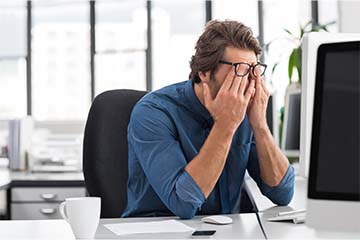 What about on-page SEO mistakes?
While there is no 'perfect' SEO, there are some common mistakes we advise you to avoid. These include:
Duplicate content
Keyword stuffing
No keyword research
No sitemap
No header tags
No image description and alt tags
Poor meta tags
Broken links
Slow load times
Schedule some time to go through your website's back-end and check your meta descriptions, alt tags and links are complete. If you have time, it also pays to go back over your content and see where you can include a few more keywords, or clean up the content so it reads more fluently.
Speaking of keywords…
Keyword research is a skill every content marketer should have
Keyword research is the process of finding out what people are looking for in their search queries, which you can then use to help improve your content. Never skimp on this step – it will become easier over time as you refine your keyword research process.
The Google Adwords Keyword Tool is without a doubt the most popular tool out there. It has an excellent database of keywords and is fairly easy to use once you have set up your account. It's important to note, though, that this tool relies on popularity only, not relevancy or traffic. If you want to make sure your target audience can find your content, broaden your keyword research to other platforms such as Buzzsumo or SEMrush.
If you would like to discuss how a solid SEO strategy can benefit your small business or where you can improve your SEO, contact us via the link below. We look forward to helping your business grow online!