What are email marketing benefits?
Email marketing is one of the most popular marketing tools for businesses of all sizes. It is cost-effective and it has the ability to reach your target audience in a more personalised way thanks to the ever-increasing capabilities within most popular email platforms. Email campaigns are also fantastic for nurturing your audience and building rapport with them over time. This value cannot be underestimated!
Creating an email list can take a bit of work and plenty of patience, but it is worth it. Email marketing is highly trackable, meaning you can easily analyse what is working and what is not, then make adjustments accordingly. It also integrates nicely into social media and websites, giving you multiple ways to get your message out without a tonne of extra effort. And speaking of effort – one of the major selling points in utilising email marketing is that you can automate a lot of contact through your email platform; less work, more engagement!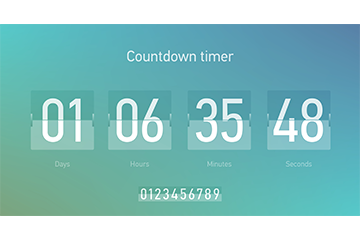 Email trend alert: What are the top email marketers doing?
As small business owners, why not take lessons from the pros? The top email marketers have a lot of techniques to keep their audience engaged, one of the most prominent being the sense of urgency. You may have seen emails come through with countdown timers, limited-time offers, and email sequences counting down the days until an offer expires – these are tried-and-tested ways to create a sense of urgency and, in turn, drive sales.
Tips for successful email marketing
Email is one of the oldest and most reliable marketing strategies. It's also the cheapest – you don't need to spend a fortune to send your campaigns. Plus, importantly, you can interact with your customers and prospects at scale.
However, we encourage you to be smart about how you use your email marketing as to not overwhelm or turn off prospective clients or customers. Email always requires etiquette! Write your emails as you would any other content, keep it to the point, engaging and interesting. Here are some tips for writing your email content:
Keep your emails short and concise
Use compelling images and graphics in your email newsletter
Use images that represent company values or illustrate a point or story that is relevant for the subscribers
Make sure that email subject lines are catchy but also relevant to your audience
Do your research – know who your target audience is and what they want to see
Make sure that your emails are helpful and relevant
Include an opt-out clause in your emails
Send high value offers
When is the best time to send email marketing campaigns?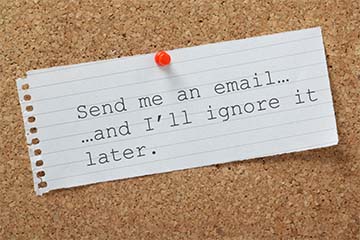 At first glance, the answer to this question seems straightforward – just pick a time that people are most likely to open their email. However, that is not always the best approach because there are many factors that come into play when determining the best time for sending emails.
Some email marketing platforms offer to pick the best time to send when you schedule the campaign, but this usually requires a paid service and may not be accurate for your local business needs. We recommend doing your own market research and use analytics from previous email campaigns to determine a time you think will catch the most number of recipients.
If in doubt, send it out anyway! Check your analytics and see if you can tweak the timing next campaign. You can also set some email platforms to resend to email addresses that did not open the first one, effectively doubling your chance of being seen.
Email campaign mistakes to avoid at all costs!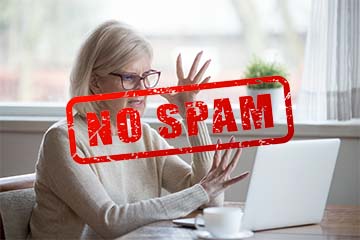 If you want your email campaign to be successful, you need to avoid this one mistake at all costs:
Avoid spamming emails or sending too many emails in a given period of time.
To increase your chances of your email being seen amongst the sea of competing words in a prospect's inbox, always use a clear subject line that will grab attention. Keep the content short and concise with a strong call to action.
If you would like to discuss how email marketing campaigns can benefit your small business, contact us via the links below. We look forward to helping your business grow online!