Today we are discussing why negative reviews are actually positive for your business, and ways to have you mastering the world of online reviews in no time.
As a business owner, we often take customer comments personally. Our businesses are our 'babies' and our livelihoods. For someone to say something negative about your heart and soul, it is gutwrenching!
But never fear, because negative reviews can be positive if they are dealt with in the right way.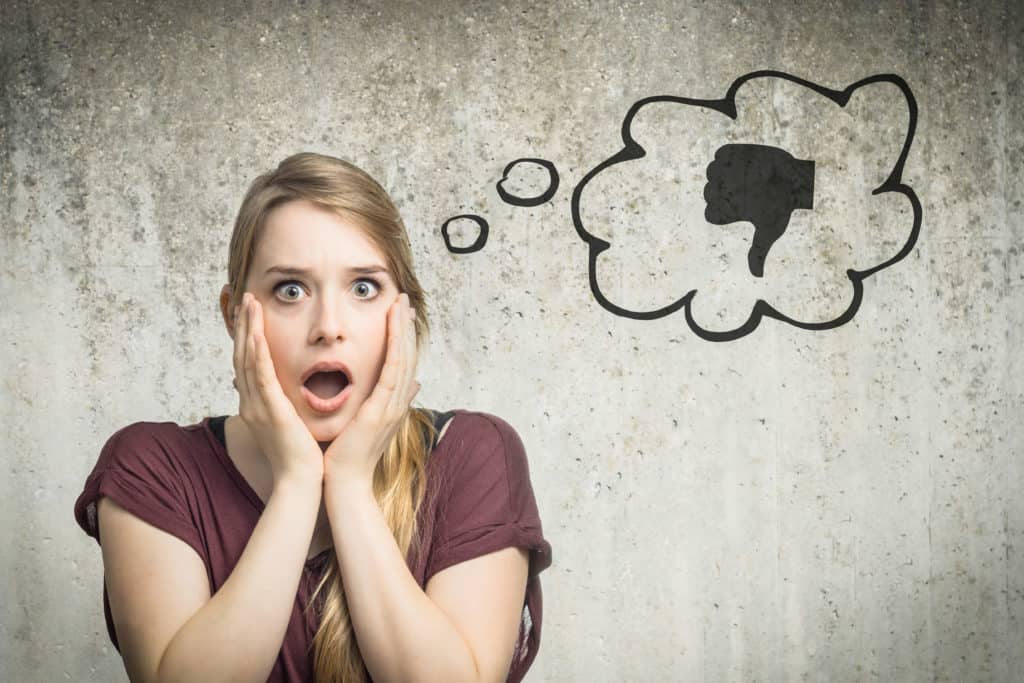 Firstly, don't take it personally
Easier said than done, right? Yeah I know, I have beat myself up over the years too, but honestly – it's all a learning curve. Take a negative review as 'constructive criticism' and use it to improve your services and|or products.
If the negative review pertains to a particular employee, perhaps provide them with some outsourced training or a seminar to help them understand their actions. They will see that you are trying to build them up, and (hopefully) their attitude will change. If it doesn't, then it might be time to find someone who will represent your business in the manner it deserves.
Don't take offence to what I say next…
Sometimes owners can be the problem because they have a vision about the way their business needs to run or how their products should be sold. However, sometimes that doesn't align with what your customers need or are looking for, so you need to be flexible.
You have just received a bad review, what do you do?
Well, this is the best part – you respond, promptly. First, apologise to the person that had a lousy experience. Next, offer them the chance to speak in person or over the phone to better explain their experience. You can then provide compensation (where appropriate) and work to improve your services and|or products for the future.
The NEVER EVERS
NEVER attack the person; everyone has a right to their opinions, even if they are 'wrong' (everyone has their truth). As much as it might not be the way you see it, their feelings need to be acknowledged.
NEVER try to deal with the problem publicly; always ask to speak with them in person or over the phone. If you respond to the negative review with excuses or 'reasons', it makes your business look bad.
NEVER ignore a negative review; this is the worst thing you can do here! Acknowledge you have seen the review and have taken what's been written on board. You should also do this for good reviews, keep reading for more on that.
Why are negative reviews actually positive?
Well, have you ever found yourself scanning business reviews looking for negative ones? Do you ever see them and think 'wow, that person is unreasonable!' Yeah… me too!
If people can see that you have responded to the person in a calm, professional manner, you are always going to come out on top. Visitors to your page will note that you asked the reviewer for an opportunity to fix the problem, replace the product or show them how it works. This proves your business is worth visiting and that you have integrity.
Why negative reviews are positive; making mistakes is human, so bad reviews show that you are just that! Human!
Examples of review responses
Positive
Thank you for taking the time to review our business, it is much appreciated! We are very glad to hear our advice about the products has helped you, and we look forward to seeing you again soon.
Negative
Thank you for taking the time to review our business, and we sincerely apologise for your poor experience. We would like to take the opportunity to understand more about your experience and, if you are willing, would like to organise a face-to-face meeting to discuss how we can rectify the situation. Please contact us on [your phone number], we look forward to hearing from you soon.
For any review…
ALWAYS respond, whether the review is positive or negative. Thank the person and let them know you appreciate the time they took to write. If they write an essay on how awesome you are, then dive in and tell them how fantastic it is to hear from them and that you are excited they had such a great experience. ENGAGE with them.
How to get reviews
So, now you know how to deal with reviews, you probably need a little bit more information on how to get reviews online. This topic is a whole different blog post, but the simplest way to ask for a review is:
Thank you for visiting our business today. Please let us know how your experience was in a short review. Just click the link to leave your comments now.
If you enjoyed this post, please feel free to comment below and let us know. Alternatively, you can contact us if you have any questions regarding this content.