1. Improve your social signals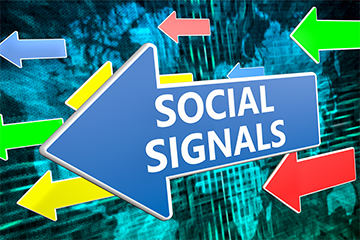 While Google hasn't officially confirmed that social media plays a direct factor in your domain authority (DA), well-ranked pages on Google tend to have a consistent social media presence with great engagement (likes, shares & comments). If you own a business and don't have a Facebook business page, now is a great time to set one up! Once your Facebook business page is live, we recommend the following:
Build your presence on social media and increase your engagement by creating content that encourages people to "like, share & comment". Ask questions, post advice and tips, or share inspiring quotes or stories
Ensure you have a share button on your site to make it easier for people to share your content
Be present on social media; set a strategy and post regularly
Learn how to create high-quality content for your social media; click the button below.
2. Ensure your page speed is high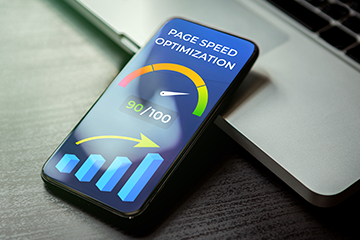 Page speed is critical for the Google ranking algorithm and domain authority. Plus, a higher-speed page will equate to more sales, leads and signups. Consumers are impatient, so help them get what they are looking for FAST.
Page speed can be a little difficult to fix if you are not tech-savvy, but there are some simple things you can do to help (we understand that not everyone can afford a developer!). Increase your website page speed by working through the following recommendations:
Remove unnecessary plugins
Upgrade WordPress (and plugins) to their latest versions
Contact your hosting provider and ask them to give you a report on your server's performance. If necessary, upgrade to a more powerful server
Use a caching plugin (such as wp-rocket)
Optimise the file size of images
Use a streaming service (like YouTube) for videos
Use a CDN (content delivery network) in case you have big CSS files and lots of images
3. Make sure your website is mobile-responsive
This one is arguably one of the most important fixes for any business website, as much of the traffic nowadays comes from mobile devices. Too often, you will come across a website that isn't mobile-friendly or mobile-responsive and, frankly, it's a headache to use. A non-mobile-responsive website will result in not only a bad DA score and Google Ranking, but a high bounce rate (ie visitors quickly leaving the site) as well. If this happens, your website is basically useless; it will cost you money and achieve nothing. Here are some other good reasons to ensure your website is mobile-responsive: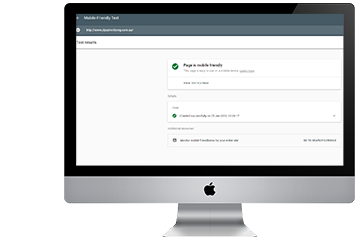 Mobile searches are now more frequent than desktop (about 60%)
Most users start their search on mobile and then continue on desktop
Mobile-friendliness is a ranking factor (for showing in Google's mobile results)
Google is working on a mobile-first index and websites that are not mobile-friendly will simply not be included
Not having a mobile-friendly version of your website (or responsive website), has a negative impact on your overall Domain Authority Score
If you don't know if your website is mobile-friendly, click the button below and type in your domain name. This website will give you a report and let you know what actions to take to make your website mobile-friendly.
If you have any questions on these tips to improve your website's domain authority, reach out to us at CLP Advertising. We are always here to help!