1. Build a solid backlink profile (off-page SEO)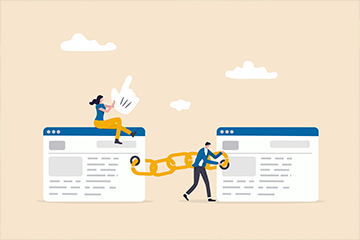 Welcome back to our blog series on improving your domain authority! In our last post we discussed social signals, page speed and mobile-responsiveness, and now we have another three tips for you to keep improving your DA.

Backlinking is another important metric for DA, otherwise known as off-page SEO. Improving your off-page SEO will eventually improve your ranking, so stick to it and work in as many quality links to your website as possible.
A strong link profile will have the following:
Incoming links (backlinks) from high authority websites
Incoming links from related websites
No low-quality links or bad links
Links from multiple unique domains
How do I improve my backlink game?
The first step we recommend is to remove any bad links. The most effective and easiest way to do this is to use tools such as Moz Link Explorer or Semrush to find these toxic links. Once you discover the link, there are a few options to remove it:
Add a "nofollow tag" to devalue the link (the easiest solution)
Contact the site owner and ask them to remove the link
If all else fails, try the Google disavow tool to remove it from your link profile (please be aware this is absolute last resort as this tool can cause other problems with your Google search results)
Now you have removed bad links, it is time to build your link profile and make it stronger. This can be hard and takes time, but here are two tips to get you started:
Use natural link building as a basis for your website link profile. This is where you create great content, then when people find your content they like it and link to it from their blog or website (much like we have here with relighablesoft.net)
Build a strong link profile with what we call in the business "blogger outreach", which is exactly what it sounds like. You simply contact bloggers or other professionals in the industry and let them know you have a blog and|or website and that the content might be of interest to them. Hopefully, if you have quality content, they will then link back to your site.
2. Optimising your site for SEO (on-page SEO)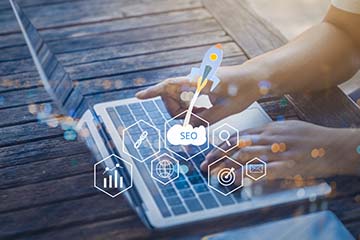 Ok, so you have probably seen us harp on about this one before, but that is for good reason! If you are going to ask what on-page SEO is, then you need to click the link buttons below and read our other blogs about SEO for a more in-depth explanation.
To recap, here is a list of things you should do on your site to improve and optimise your on-page SEO:
Optimise titles tags & meta text
Optimise page load speed
Ensure you correctly use headings (H1 and H2) within your content
Your permalinks & URL structure (aka slug) should also be optimised for SEO
SEO optimise your alt text on images, videos, and other media elements within your site
Make sure you are using keywords naturally in your content
Do not keyword stuff or use other hacks that will have your penalised
Make sure you are internally linking to other content on your website
Ensure you are externally linking to other websites, including your Facebook page, Yellow Pages, or other domains with authority
3. Technical SEO optimisation (the hard stuff)
Our final tip for improving your domain authority is a little more challenging and perhaps not one you can tackle on your own. However, if you really want to improve your website, then this is something you at least need to know about.
As social media and marketing experts, we are not an authority on this subject and employ a developer to help with the technical side of website construction. To help us all learn more about technical SEO optimisation, we have gathered information from the Reliablesoft.net site.
Checklist for technical SEO:
Please note: Visit Reliablesoft.net for more information on each of these points.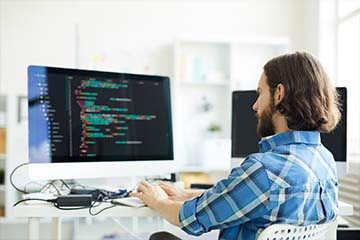 Specify a preferred domain
Check and optimise your robots.txt
Check and optimise your URL Structure
Revise your navigation and website structure
Add breadcrumb menus to your posts and pages
Add schema markup for breadcrumbs
Add structured data to your homepage
Add structured data to your posts
Add structured data to other pages (based on their type)
Check your canonical URLs
Optimise your 404 Page
Optimise and submit your XML sitemap to Google and Bing
Enable HTTPS
Consider adopting Accelerated Mobile Pages (AMP)
Check your pagination and multilingual settings
Register your website with Google Search Console
Register your website with Bing Webmaster tools
Now if all this is jibberish to you, then we totally understand because this is what our experienced developer does for us! It does pay to know some of the background though, so you can be more in-tune with what is going on with the back-end of your site, which helps to give you a more well-rounded view of all the little things you can do to improve your website DA.
These six tips we have covered may take some time and patience, but it is worth it for your business's sake. Once you have worked through the steps, keep moving forward with your strategy and your DA will continue to be enhanced.
If you are struggling with the time or know-how to ensure your website ranks well across Google and other search engines, we are here to help. CLP Advertising and Promotional Services offer affordable developed websites where all of this (and more!) is taken into consideration when your site is built. Contact us to discuss your options.
+ $60/month (*included in this monthly network fee)
Monthly instalments for initial costs available
Done for you single page site creation
Successful Site Blueprint
Mobile-first responsive design
Local SEO optimisation
Copy content written by a Professional writer
*Premium integrations
*Australian based server
*Secure site hosting
*Secure DNS hosting
*Daily backups
*Awesome Support
Book a digital meeting
+ $60/month (*included in this monthly network fee)
Monthly instalments for initial costs available
Done for you site creation
Setup of up to 3 pages
Fully featured blog
Successful Site Blueprint
Local SEO optimisation
Copy content written by a Professional writer
Mobile-first responsive design
*Premium integrations
*Australian based server
*Secure site hosting
*Secure DNS hosting
*Daily backups
*Awesome Support
Book a digital meeting
+ $100/month (*included in this monthly network fee)
Monthly instalments for initial costs available
Done-with-you e-commerce site
No platform % of sales fees, only pay the merchant fees
Unlimited Products
Unlimited Categories
e-commerce specific SEO
Setup of up to 3 additional pages
Comprehensive Training Course
Mobile first responsive design
Fully featured blog
Copy content written by a Professional writer
*Premium Integrations
*Australian Based Server
*Secure Site Hosting
*Secure DNS Hosting
*Daily backups
*Awesome Support
Book a digital meeting