Photography tips for social media marketing
Here are some of our hot tips on photography for social media marketing. These are just guidelines to help you take photos to promote your business on social media, but if you want to start taking photos as a hobby or perhaps start your own photography business, then this is a great place to start too.
Something we have always promoted is that you don't need a professional camera these days to take great photos, especially with all of the camera apps out there for your phone. These apps can help you take better photos and edit them to a high quality. Below is a blog post on the best Android and iPhone camera apps. Check it out and start experimenting today.
A good example is the feature image on this blog post. I took this as a selfie using a Snapchat filter. I didn't even have to worry about putting makeup on! Using the filter saved me time and the photo came out amazing.
Crop it | Don't use digital zoom
This is our number one hot tip – crop your images rather than zooming in. When you use zoom (unless you use a professional camera), you damage the quality of your image and it doesn't end up looking all that great. Instead, get closer to your subject and then use the crop function to focus on your central point.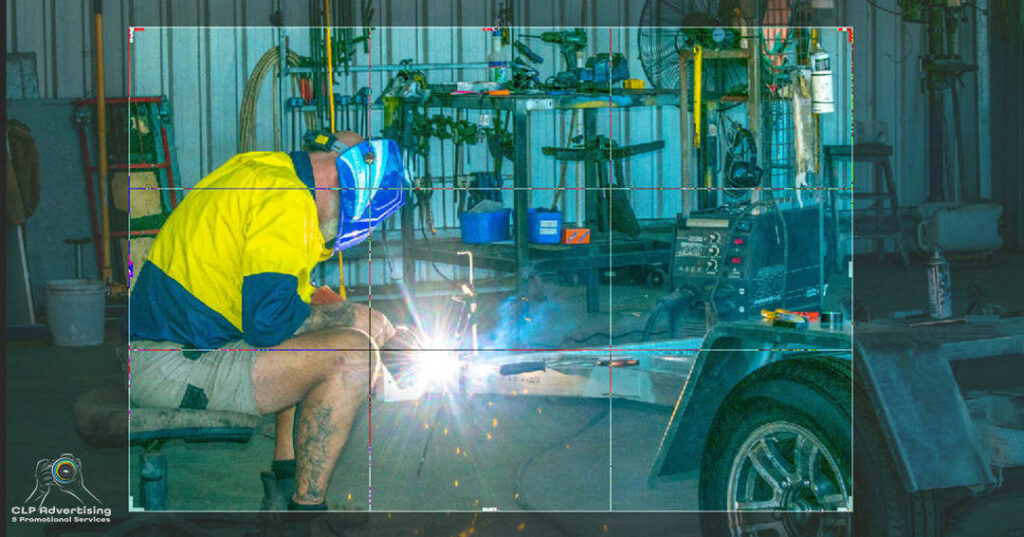 You always need to use high-quality images that are not blurry. Take a photo then use editing software like Photoshop to crop the image in post-editing. Of course, if you have a professional camera or a camera with optical zoom (not digital zoom) then by all means zoom, zoom, zoom!
Below is a blog we found for you about FREE photo editing apps. It is a very detailed blog with pros and cons which will help you make your mind up. Check it out by clicking the button below then start experimenting.
Candid camera
Candid photography adds a human element to your business. It shows people in their natural environment, instead of posing for the shot. In addition, stats show that posts with human faces receive 37% more likes and 31% more comments than photos of products.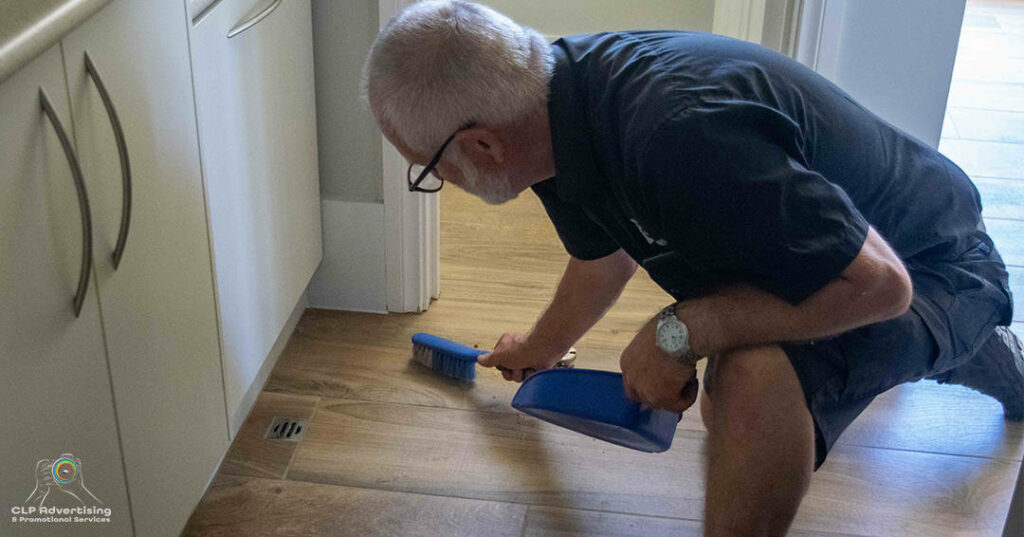 People tend to be more relaxed and natural when they are not expecting you to take a photo, which makes for a much better promotion for your business. To be honest, even as a photographer I find it hard to relax when people take photos of me. I like to put on my long lens and take photos from afar to help my subjects relax a little. Below are some more great examples of candid camera.
Be funny
Try not to take social media too seriously – remember that people are there to be social! It's been discovered that 36% of people are more likely to buy from you after they have seen a funny post. Of course, there are times you shouldn't be funny, so always make sure your posts are appropriate.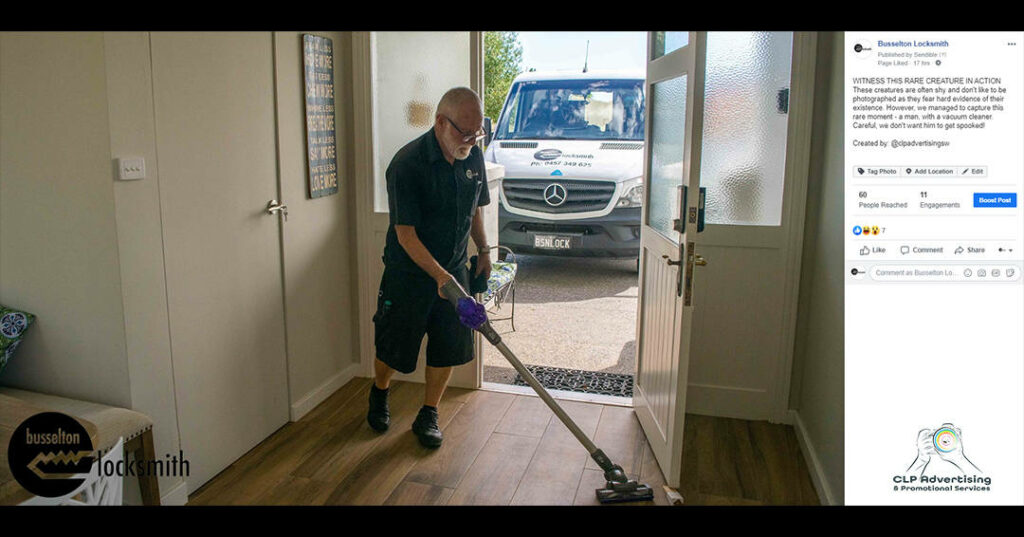 You may not have a funny photo, but the caption is a great way to get a laugh from your audience, as the example above demonstrates. If you can get a funny photo though, go for it!
Invest in a tripod
We have always said you don't need expensive equipment to take great photos, but we do recommend getting a tripod. This enables you to go hands-free and set a timer to capture a photo for your business. It also helps improve your photo quality by reducing shake or movement.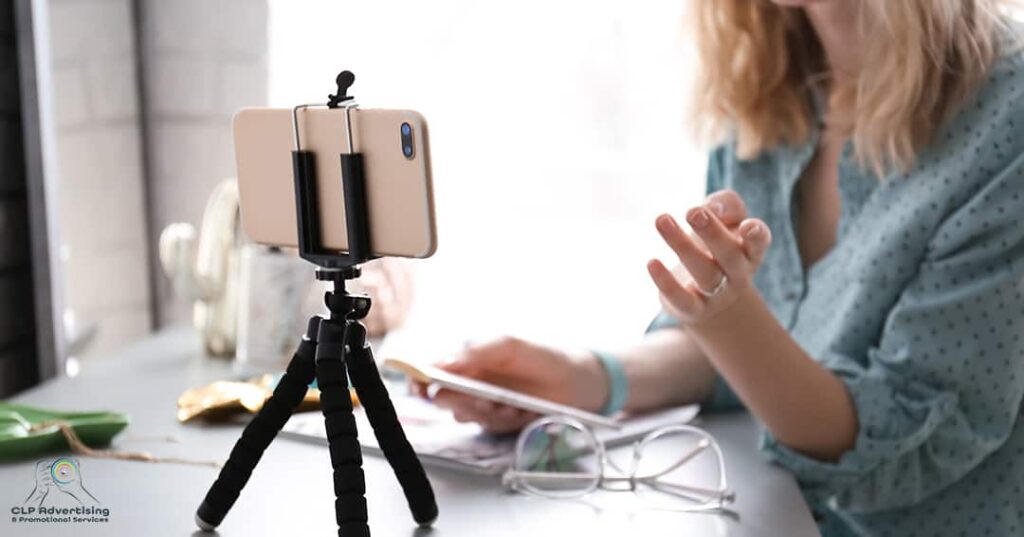 There are a lot of different types of tripods but you don't need to spend a lot of money. We have researched a few on eBay and found the best rated and priced selfie stick and tripod for you. Click the button below to check it out.
Use reflections
Refections are a great way to create impact in a photo – you could turn a dull photo into something magnificent just by using reflections. For example, this photo of sunnies on a rock could be quite a boring picture, but including the sunset in the reflection elevates the interest significantly.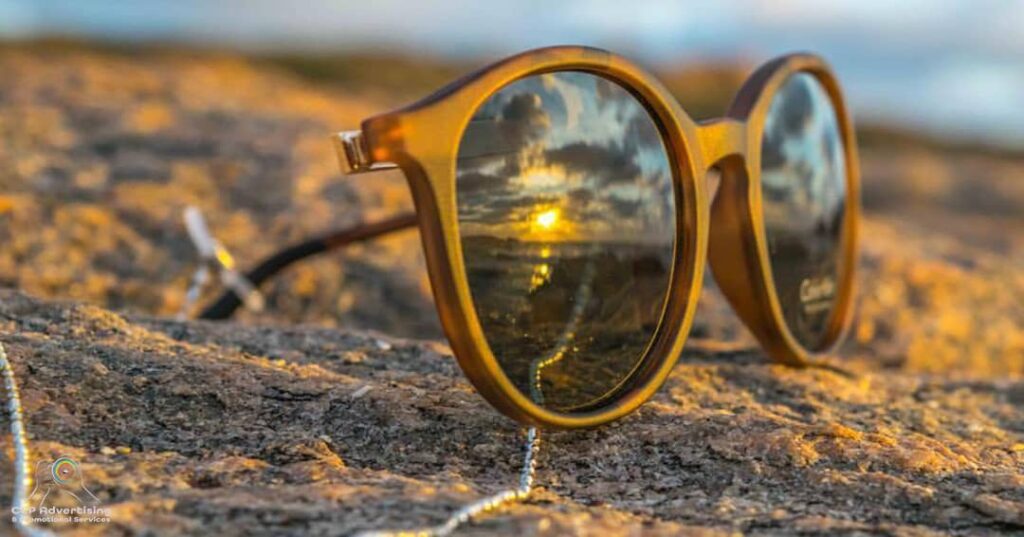 Using refections is also known as mirror photography. This is when you use a reflection to create an artistic echo of a scene. Using things like mirrors or glass is the traditional way, but artistic license grants you the freedom to be creative and try different things. Water, for example, is another great reflective surface. Below are a few samples of reflections being used to promote products.
Natural frames
Using natural frames draws the eye to the subject of the image and is the perfect way to emphasise your message.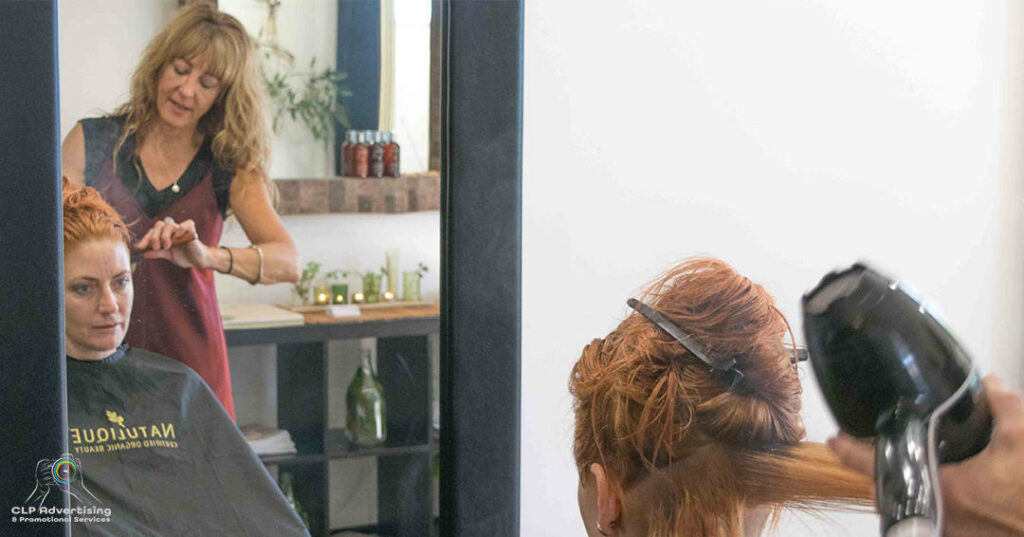 Some other ideas for natural frames include; archways, doorways, topiary or trees, even body parts. Really there is no restriction, photography is an art and, as an artist, you are entitled to your own ideas. Look for what is unique and attractive to you. Check out our composition blog to help you draw your viewer's eye to the subject in your photo. Click the button below for composition photography tips.
One on One photography sessions
If you are still having trouble finding the confidence to appricate the photos you are taking, let's do a one on one photography session. I can teach you to use your camera or phone, teach you about techniques or go thought your photos to help you pick the ones that will be great for social media. The point is to draw peoples attention, so just a flat out photo of products is not cutting it these days. You want to make it interesting to your viewers.
Alternatively, you can check out my photography packages where I come into your business and do all the work for you. It is much more affordable than you think.