This is a reminder to your Google My Business listing to let people know your business will be closed or operating at reduced hours over the holiday season. It is so easy to do and it really helps your customers. You can post on socials, email regular clients and|or put a sign on your door but the first place people will look is Google and the best way to keep your customers up to date is through the GMB platform.
Below is an easy step by step guide on how to update your hours without changing your normal trading hours.
Please note: If you are a contracted client with CLP Advertising the below is already done for you.
Add Special Hours to your Google My Business listing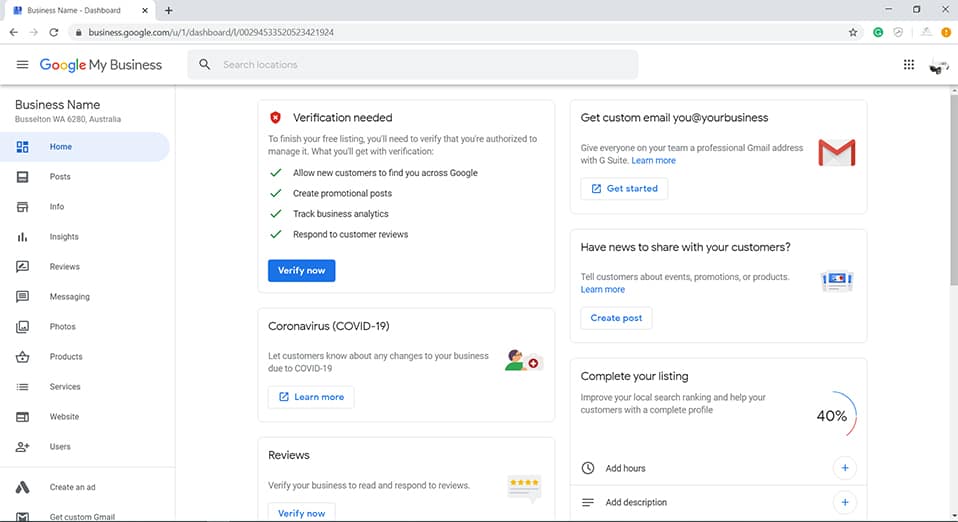 Too add public holiday information follow on
If you plan on being open|closed or have amended hours on public holidays or any other special dates let people know.
Click on Add special hours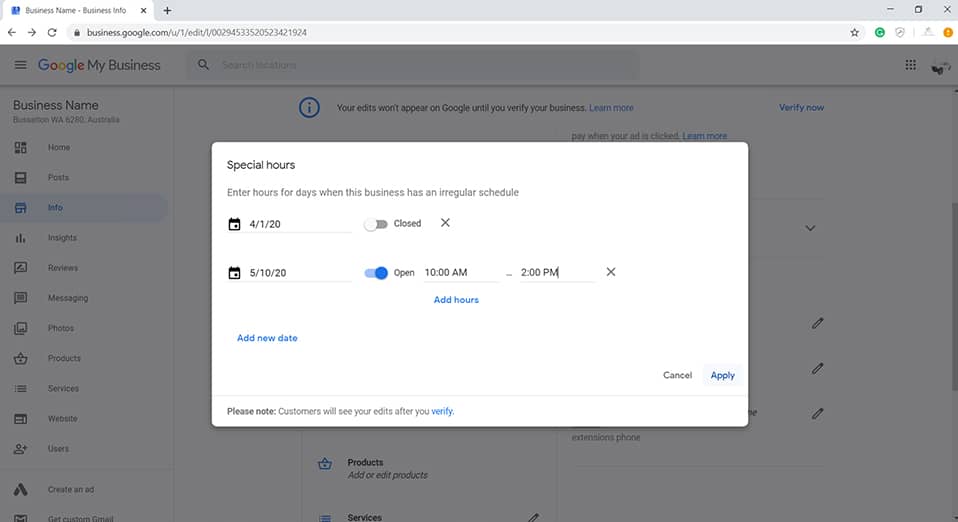 Select the date
turn on the toggle and select the hours you will be open
turn off the toggle to show as closed
Click Apply
To view CLP Advertising Hours click the button below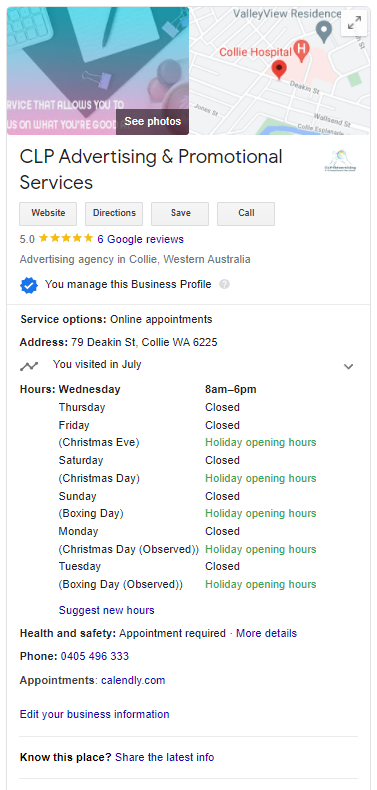 What does it look like?
This is what your listing will look like when you have updated your hours, it will show as Green, if you have not updated your hours, then Google will warn people that you may not be open.