A holistic SEO approach
Adopting a holistic approach to SEO is the safest and most successful method for building your website.
Holistic means looking at the bigger picture, and not just snippets or page by page.
Your main objective is to build and maintain the best website possible. It is only then you will be rewarded with an excellent Google ranking.Permanently ranking well in Google means an extensive SEO strategy that is focused on all aspects of your website and marketing.
Google's mission is to provide its customers with the best experience which, in turn, makes them money. The best user experience comes down to authenticity, structure and quality content.
How do I create my website with a holistic SEO strategy?
Keyword research
This means finding the words your audience uses when they are looking for your information or product. When you find the right words, you can then create your content around them for greater seachability. This means your audience will literally find what they are looking for through your website.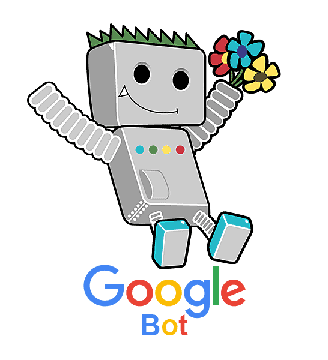 Keynote: Google Trends is a great way to research keywords for your website.
A great site structure with good technical SEO
Users like fast sites – and so do the crawlers we talked about in previous blogs. By adopting good technical SEO you make your site quicker to load for the user and more crawlable by Google. A good site structure also makes your site easier to use, which means visitors are more likely to spend time there.
Good site speed = good customer experience
No-one likes to wait for pages to load, but the more people on your site, the slower it will run. Ultimately, a great user experience is paramount to success and this is primarily achieved through increasing your site speed and making it easy to navigate. Look at your website through your customer's eyes; does it feel and operate like you would want it to as a user? In our next blog, we will dive more into site structure.
Quality content
Always ensure your content is easy to read, to the point and useful to your customers. Answering your audience's questions is an effective way to get conversions.
A social media strategy
Creating a social media strategy will help improve your Google ranking. By linking or sharing your website posts to social media, you create hype for your website and gain more attention than you would if you didn't share.
Mobile optimisation
More than 85% of people search the internet on their mobile devices, so make sure your website is mobile-optimised. Check how it looks both on the desktop and mobile versions before you publish the final copy, otherwise, you will lose people.
Security
It is important to be seen as a trustworthy source; your users want to feel secure on your website. For example, use complicated passwords to your account and change it regularly. It is also wise to use HTTPS.
What NOT to do!

You may have read other blogs or talked to people that gave you "hacks" on SEO. In general, these are not good practice. I have outlined some of the common ones for you below.
Keyword stuffing
Some people try to change their ranking by filling pages with unrelated keywords, which often appear out of context. They may even use white text to hide the fact that they are stuffing keywords for ranking's sake.
Link building
Some sites try to rank higher by buying links or sending free products in exchange for links within their web pages.
Page swapping
Page swapping is a hack for getting ranked for one page, then after that page has achieved a good ranking, it is replaced with another page.
What happens when you use these "hacks"?
The simple answer is – you will get caught and be heavily penalised by Google. They regularly update the algorithms to recognise these "hacks" and you could be banned from the search giant for a significate period of time.
In conclusion
Adopt best practice when optimising your website and use a plugin such as Yoast to help you along the way. I highly recommend using the premium version, especially while you are learning. Create sustainable, holistic SEO and always keep your customers in mind – not Google.