The first thing that comes to mind is how can I save my business money? well here is our solution for you! 
Branded Discount
Allow us to use our brand on your posts and you will receive a 10% discount on your social media package. 
What does branding your posts entail? Well it is as simple as our business is tagged on each of your posts!
Not sure? Let us show you what we mean.
Facebook Branding Sample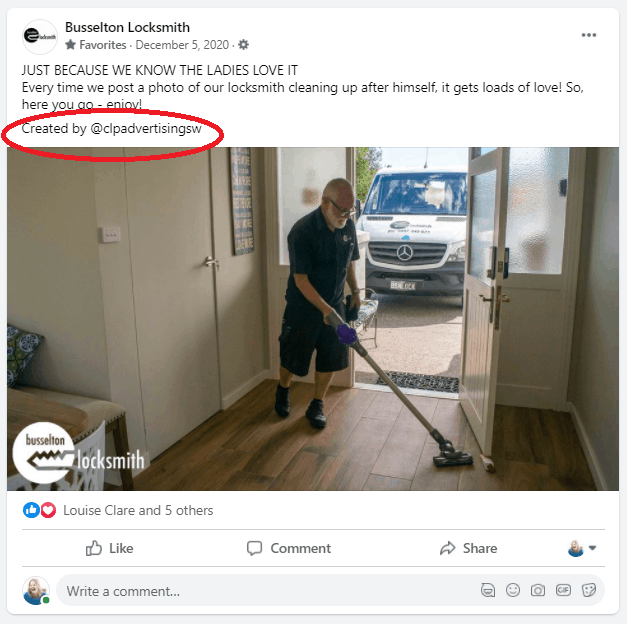 Instagram Branding Sample
Discount, I like that!
For a 10% discount, there really isn't much to it! You could save $35 a month on our gold package, allowing you more flexibility within your advertising budget to put your hard-earned cash where it needs to go – out into the marketplace!
Referral Rewards Program
At CLP Advertising, we don't offer discounts apart from the branded discount because we deliver you the best price on the first contact.


What it is that we do offer: 
In every business word of mouth and customer testimonials are a gold mine and our business is no different. When you refer a business and they sign up on a 3-month contract or more for any of our social media packages, you will receive a $50 credit to use on your advertising.
Terms and Conditions
The referee has 3 months from the first point of contact to sign up.
A minimum of 3 months must be paid for before your credit will be applied to your account. (Don't worry we track everything)
You or the referee need to make it known before signing the contract that they are being referred. (Once the contract is signed no referrals can be added)