Booking a digital meeting with CLP
At CLP, we like to make working together as simple as possible. To streamline our processes, we have introduced an online booking system that allows both scheduling and confirmation in one easy package. Below is a quick demo on how to use our online booking system, but if you have any queries, please don't hesitate to contact us. Please note: You can trust the links we send you – we have our technology on lockdown, so dodgy links don't even get past our first filter.
Learn how to use our bookings system
---
Booking reminders
Who doesn't love automated reminders?! We are a big fan of not having to remember EVERYTHING, so we have set up an automated system to make life a little simpler for all of us. In the busy world of today, it is easy to forget appointments, but unfortunately, this costs money. It is part of our T&C's to charge for missed appointments, so when we all use this system correctly, no appointments will be missed and you won't be charged for a booking you can't attend.

Below are images of what confirmations you should expect to receive from us.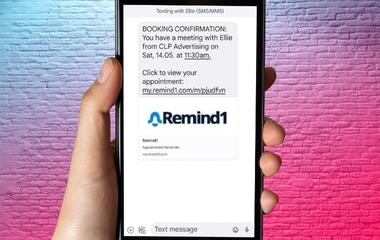 Confirmation text message
This is the text message you will receive to confirm our scheduled meeting time and date.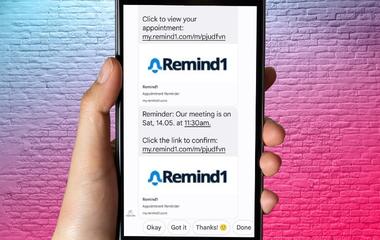 Reminder text message
You will receive a reminder text the day before our scheduled meeting. IMPORTANT: Please confirm or cancel our appointment via the link.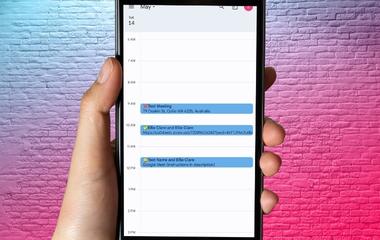 What we see at our end
On our calendar, a cross appears for cancelled appointments, a tick for confirmed appointments, and a bell for unconfirmed meetings.
Note: We will NOT attend meetings unless they are confirmed (green tick).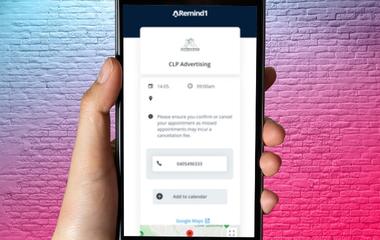 Click the link in the text message
This is what you will see when you click the message link. You have the option to then add the details to your online calendar, or click to phone us.
Note: This link is safe.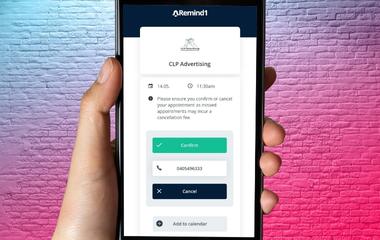 Click to confirm or cancel
This is what you will see when you click the confirmation link. You will have the option to confirm (green button), phone us (white button) or cancel (blue button). Please select to confirm or cancel.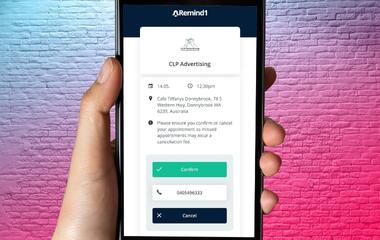 When we are coming to you
If the photoshoot or appointment is on location, the address will be mentioned on the app.
---
Travel charges
Unfortunately, with the increase in fuel prices and living expenses, we now need to charge for travel if we visit you on a day we are not already in your area. There are often times we are out and about, and if we can arrange to fit your meeting in around other jobs, you won't be charged for travel. However, if you miss a confirmed appointment with no warning, you will receive a charge for both the missed appointment and travel charges.